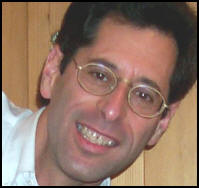 Dr. Jonathan Raab has been President of Raab Associates, Ltd, a Boston-based firm since 1990. Dr. Raab is an experienced mediator, facilitator, consultant, and trainer, and a national leader in applying consensus-building processes to energy, environmental, and regulatory issues. He authored a seminal book, Using Consensus Building to Improve Utility Regulation (ACEEE: foreword by Susan Tierney) and is on the mediation panels for PJM, the Mid-Continent Area Power Pool (MAPP), and on the dispute resolution rosters of the US Environmental Protection Agency and the US Institute for Environmental Conflict Resolution. Some of his major cases have included the design and facilitation/mediation of stakeholder processes for the Regional Greenhouse Gas Initiative (RGGI); the New England Demand Response Initiative (NEDRI); the greenhouse gas planning processes for the City of Boston, Maine, and Rhode Island (which was awarded EPA's Climate Protection Award in 2005); Cape Wind; Grid Modernization in Massachusetts and the Energy Plan for Tennessee. He has also run stakeholder processes for U.S. DOE, U.S Fish & Wildlife, and U.S. EPA, and has done work on stakeholder engagement in Germany (transmission) and Japan (nuclear). Dr. Raab has been moderating the New England Electric Restructuring Roundtable since 1996.
Prior to establishing Raab Associates, Dr. Raab was the Assistant Director of the Electric Power Division at the Massachusetts Department of Public Utilities. He has a Ph.D. from the Massachusetts Institute of Technology (Energy and Environmental Policy, and Resource Economics), an M.S. from Stanford University's Civil Engineering Department (Infrastructure Planning and Management), and an A.B. (distinction) in Social Sciences also from Stanford. Dr. Raab has taught courses at the University of Oregon, Stanford, and UMass (Boston) and designed and taught the Energy Policy for a Sustainable Future course at MIT from 2006 to 2011.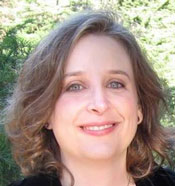 Susan Rivo, Associate, Raab Associates. Susan holds a BA in Peace and Conflict Studies from UC Berkeley and an MFA in film production from San Francisco State University. Since 2004, she has provided project management on all Raab Associates' projects, including the New England Electricity Restructuring Roundtable, MA AGO Regional Electricity/Gas Study Advisory Committee, MISO Stakeholder Process Redesign Working Group, USDN Multi-User Microgrids & District Energy, Massachusetts Energy Efficiency Advisory Committee Stakeholder Group, Massachusetts GWSA Implementation Advisory Committee, Rhode Island's Greenhouse Gas Process and its Negotiated Rulemaking on Renewable Energy Standards, the Regional Greenhouse Gas Initiative (RGGI), Vermont Transmission Mediation, Alberta's Electricity Market Participant Rules Process, California's Marine Life Protection Act Initiative Evaluation, Vermont's Energy Future Public Workshop Process, Massachusetts' Sustainable Forest Bio-Energy Initiative, Tennessee Governor's Task Force on Energy Policy, Massachusetts' Ocean Management Plan, the City of Boston's Climate Action Plan/Stakeholder Process, the Eastern Interconnection Planning Collaborative (EIPC), The Art of Contract Negotiation, National Institute for the Severely Handicapped (NISH), Barr Foundation Climate Strategies, National Marine Fisheries Service Highly Migratory Species Advisory Panel, Wind Turbine Guidelines, Fish & Wildlife Service, and PJM's Governance Assessment/Stakeholder Process. She is also a professional editor and documentary filmmaker.